Darren McGarvey: The Social Distance Between Us – Live Tour 2023, Plymouth 7th July 7.30pm
If all the best people are in all the best jobs, why is Britain such a f*cking bin fire? Orwell prize-winning author, BAFTA nominated broadcaster and celebrated hip-hop artist Darren McGarvey poses this awkward question and more in a new show centred around his recent book, The Social Distance Between Us. In it Darren confronts the scandal of class inequality with passion, humility and a dose of humour.
Friday 7th July, 7.30pm, Market Hall, Devonport, Plymouth PL1 4PS
Price: £12 (Age restriction: 14+)
Darren McGarvey grew up in Pollok, Glasgow.
In 2018 his first book, Poverty Safari, a unique blend of memoir, journalism, and polemic on the topic of poverty, won the Orwell Prize for political writing, perhaps the most prestigious prize available for British writers who deal with themes of social justice.
The Social Distance Between Us: How Remote Politics Wrecked Britain is Darren's new book and focuses on how 'remote politics' has robbed ordinary people of power. From poverty and policing, homelessness and overrun prisons to Grenfell and hostile environments, Britain has long been failing those who need our help the most. There is arguably one unifying theme that links all these afflictions: proximity.
Proximity is how close we are to the action and how that affects how we assess, relate to and address whatever that action happens to be… Could Britain's problem be, not that there is a lot of inequality, but that for generations, a small group of people, who know little about it, have been charged with discussing, debating, and sorting it out?
'This is McGarvey at his best, asking discomfiting questions of many – most? – of his readers and also pointing out that class inequality is endlessly reproduced by people who either do well out of it or are too institutionalised to see what is in front of them' John Harris The Guardian
For any further information please contact: info@zebra.coop
Save the date… Thursday November 2nd when Gary Younge will be joining us to discuss his new book Dispatches from the Diaspora: From Nelson Mandela to Black Lives Matter Venue tbc Plymouth.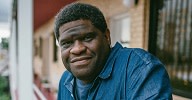 Gary Younge is an award-winning author, broadcaster and professor of sociology at the University of Manchester. Formerly a columnist and an editor-at-large at the Guardian, he is the author of five books, including Another Day in the Death of America (shortlisted for the Orwell Prize and the Jhalak Prize) and the recently published 'Dispatches from the Diaspora' a collection of journalism on race, racism and black lives and deaths.
These events are part of our Conversations that Challenge Series to mark our 20th Anniversary.